Going on a Leaf Hunt!
Listen Leaders,
I don't know about you, but I (the Mrs.) am a lover of all things fall. The crisp morning air. Corn mazes. Pumpkin patches. Pumpkin everything (yes, I am one of
those
people). Soups and
*ahem*
stews. The smell and look as the leaves change color and begin to fall. So knowing it is right around the corner has me more than a little excited. And then, it will be
the
perfect time to
"[Go] on a Leaf Hunt."
If you have not read the book,
We're Going on a
Leaf Hunt
by Steve Metzger (and you lead littles in grades K-3) now is a good time to introduce (or reread) it. Please browse the appropriate menu for a description of the item.
The Book Menu for Leaders
We're Going on a Leaf Hunt
In this piggyback book to "We're Going on a Bear Hunt," Metzger takes us on a fall adventure. March in rhythm as the story weaves us over, through, around and across obstacles to discover various types of leaves. The fun with fonts, repetition and onomatopoeia usage make this a fun book to model literary devices and graphic elements for older readers.
The Book Menu for Littles
We're Going on a Leaf Hunt
We're going on a leaf hunt! What will we see? Come join us in a fall nature walk on paper. Will you find something different than me?
Activities for We're Going on a Leaf Hunt
(Craving a printable? Scroll to the bottom.)
Getting Ready
Listen (and move along) to the song Going on a Bear Hunt.

I like this one from author Michael Rosen:
Share experiences from previous nature walks (in pictures or words).
Make predictions based on their previous nature walks, and the "Going on a Bear Hunt," song.
On the Trail
Point out the graphic features Metzger uses and discuss why he chose to use them (Colorful text, arcing text, various sizes, etc).
Notice how many different colors the illustrator (Miki Sakamoto) uses on each page.

Choose 9 students. Assign each one a color (rainbow colors plus brown, black and white) by giving them an object (construction paper) that matches their color. At the end of each page, tell them to hold up their color if they see it on the page. Remaining students check for accuracy.
Run through the colors at the end of each page and instruct littles to signal if they see it.
Distribute a colors printout. Littles tally how many times they see each color. At the end of the book, share most and least seen colors. Download the whole pack below to get a fall themed version.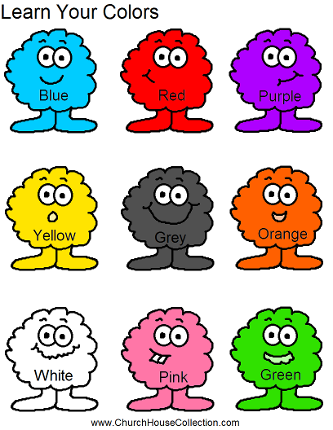 This printout comes in color or black and white. Get it here.
Invite students to move along with the actions in the book - especially focusing on those prepositions (i.e. over, through, around, across).
Point out (and mimic) how the illustrator Sakamoto shows emotion and movement in her drawings.
Discuss how the types of tree leaves look different.
Ask littles to point out healthy habits of the characters in the book (drinking water, using life vests, staying together etc)
Clarify why they would run from a skunk.
After Reading
Describe (draw a picture of) something you saw that you think no one else did. Share descriptions (drawings) and see if other people can guess what you saw.
Go on a leaf hunt! Collect as many different leaves as you can. Next, try to identify what trees are in your area. Use leaf-id.com to help. By answering a few questions about your leaf, the site identifies trees from around the globe.
Match the missing leaf to its mother tree in an activity provided in the download below.
Write a local version of "We're Going on a Leaf Hunt," based on trees, obstacles, and wildlife in their neighborhood. Consider whole class, group and individual options here.
Illustrate prepositions. Draw a picture for each preposition in the book.

In the following activity, littles match letter to letter. After the letters are matched, have them color their matches matching colors.
For a printable version of ALL the activities, Click here.
Oh, and be sure to check out some of these other great ideas from around the web.
Here's to hoping this book gets you and your littles in the mood for fall!
At Your Service,
Interested in even more educational resources? Then stop by our
Learning Lab
. It's here where we store all the educational resources we've cooked up to date.